We're very excited to announce a new member-led circle: The New Idea Club, hosted by hub member Taichi Fujimoto. "The circle is purely to share, connect, and communicate their idea, challenge, and experiences among like-minded social change makers at the pub. I'ts basically a monthly activity for the members to come to the pub, get some drinks, and talk together in a friendly atmosphere rather than on a meeting desk." says Taichi. Great initiative, we'll be there!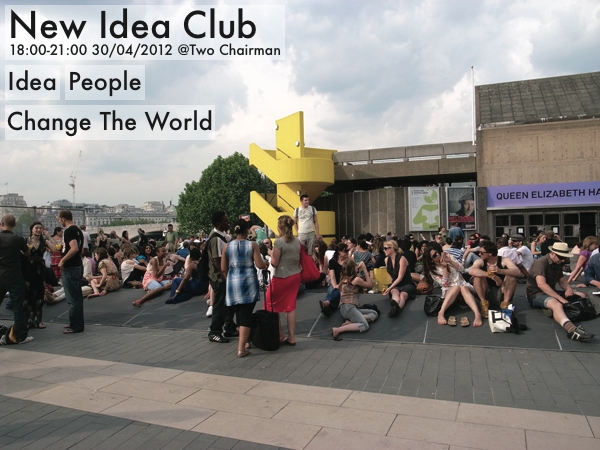 Next New Idea Club is at The Two Chairmen (1 Warwick House Street, Trafalgar Square, London SW1Y 5AT) on Monday 30th of April, 18:00-21:00.
New Idea Club is a social event for passionate change makers to share, connect, and communicate each other's ideas, challenges, and experiences (also just for fun!).
Everything starts from idea. The idea always change the world; at the same time, the people always change the world. Why not connect? Share the idea! The people love it! So it's started to change the world, hasn't it?
New Idea Club is purely to share innovative social ideas yet business. Grab nice beers or beautiful wines to enjoy sharing, respecting, and inspiring ideas each other rather than always thinking your ideas on a desk. Get out and come here!
For more details, please email admin@twoplanton.net